We now offer catering and lunch boxes for all your private or corporate requirements.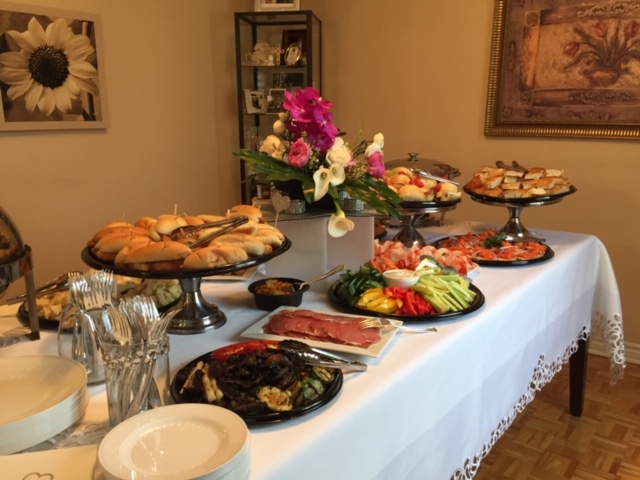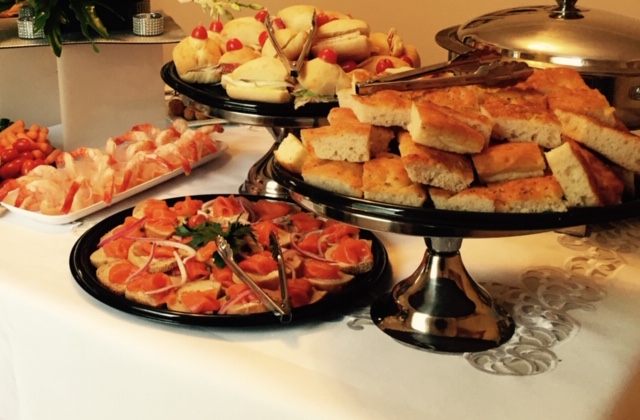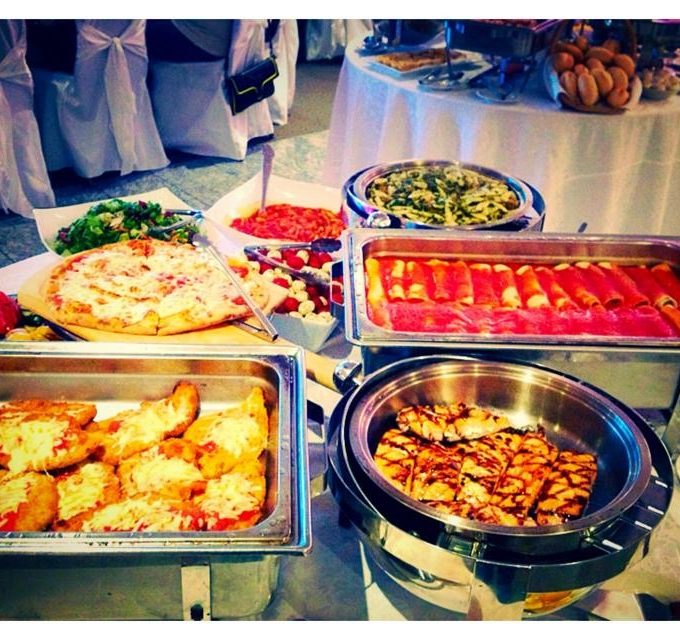 Create your own menu from our vast choice of hot, cold or dessert options.
Tortellini (cheese or meat stuffed)
Penne, Fusilli ou/or Cavatelli (tomato sauce, rosé sauce &rapini & sausage)
Lasagna (meat or vegetarian)
Cannelloni (cheese or meat stuffed)
Eggplant Parmesan
Rigatoni al forno
Chicken Cordon Bleu
Chicken (Cutlet or Parmigiana)
Veal Scallopine (demi-glace, mushroom or marsala)
Veal (Cutlet or Parmigiana)
Italian Sausage Pepperonata
Roast Beef
Veal Roast
Osso Bucco
Lamb Chops
Braised Lamb Shank
Porchetta
Grilled Salmon
Fried Calamari
Sautéed Vegetables
Grilled Vegetables
Stuffed Mushrooms
Stuffed Olives
Mini Arrancini
Assorted Pizza
Cold Cut Platter
Cheese Platter
Assorted Panini Sandwiches
Porchetta Sandwiches
Italian Sausage Sandwiches
Chicken Wraps
Tuna Wraps
Bocconcini & Tomato Skewers
Vegetables & Dip
Green Salad
Potato Salad
Pasta Salad
Seafood Salad
Assorted Sushi
Shrimp Cocktail
Fruit Platter
Fruit Salad
Mini Pastries
Vanilla Chantilly Cake
Chocolate Chantilly Cake
Tirami Su Cake
Fererro Rocher Cake
Frasier Cake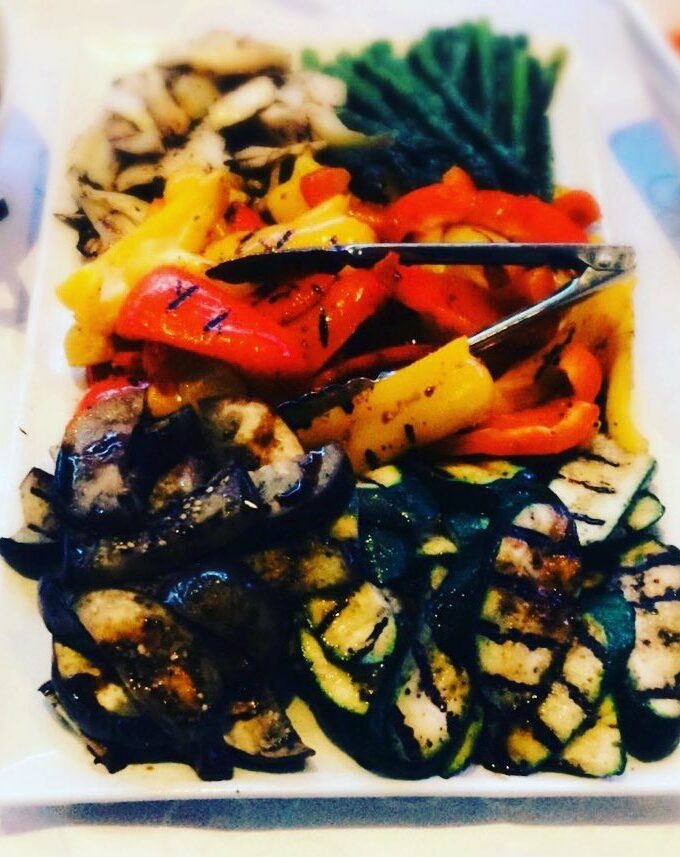 Lunchboxes also available for $9.95 ea.
Orders for a minimum of 10 people.